An art and crafting studio renovation: The One Room Challenge begins!

We all have one….that space in our house that becomes the catchall room or the dumping ground for everything that we don't have a dedicated spot for.
In our case, it was my husband's office.
Where do I put this tub? Just stick it in the office. Company's coming over and I don't know what to do with this mess. Just cram it in the office and shut the doors. My poor husband worked in there with the mess every single day. ?
Well, no more! Because it's time for the One Room Challenge!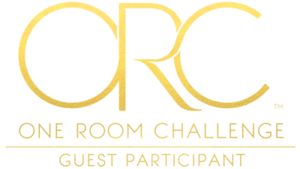 The One Room Challenge
This is my first time to participate and I'm so excited! Aaaand a little nervous. If you've never experienced the ORC, it's (typically) a 6-week event where you are challenged to transform an entire space. This season, due to the pandemic, we are being given 8 weeks. It is not a contest, it is simply a fun event with the end goals of completing a whole space and providing loads of awesome ideas and before-and-afters. I'd love for you to follow along as I redesign and refresh my new art studio and crafting space. Also, you are welcome to see the other participants' rooms and gain tons of new ideas at the ORC blog page.
If you've been reading my blog for awhile, then you know that a few months ago, we finally finished up a very long and extensive kitchen remodel….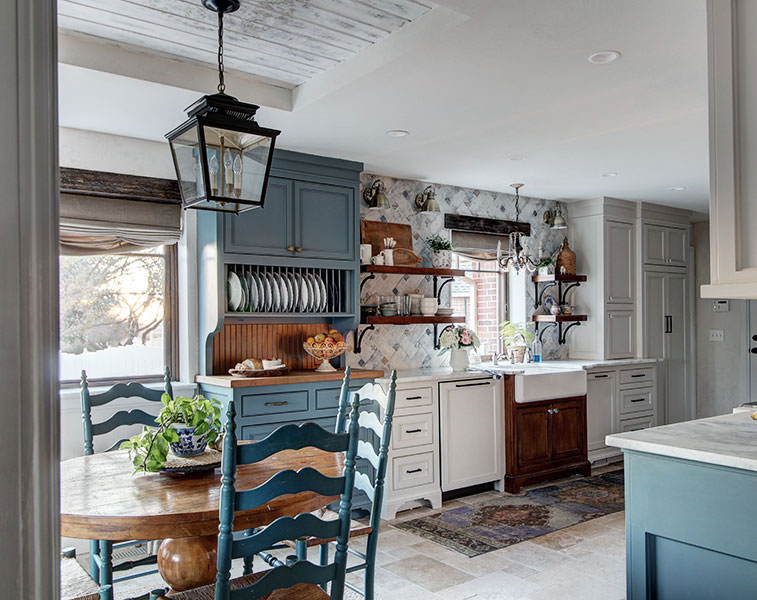 What you might not know is that, as disruptive as remodeling a kitchen is, we decided to tackle another huge project at the same time…..adding on an upstairs. Yep, we added a staircase and created more living space in what was formerly the attic at the same time as the kitchen reno. It was a bit crazy to say the least, but we are so happy with the results.
One of the benefits of having more space upstairs, is that my husband relocated his office upstairs, so now I have full reign of the space downstairs and it's becoming my new art studio and crafting room! He said I was always encroaching on his space with my paint supplies anyways so he's also super happy to have his own room with not a paintbrush in sight. ?
The Office: Before
⚠️Warning! ⚠️ Really ugly photos ahead!
I'm for sure not going to watermark or put my logo on these babies. ?
On the positive side, we have great built-in bookshelves, the walls and ceiling are planked, it's a tall ceiling, and the actual square footage is pretty good at 11′ x 14′.
On the negative side, it's dark and ugly, the concrete floor is damaged, and the organization is atrocious.
We have been using it as a storage space while the house was under renovation, so it's not typically this bad. That big pile in the middle was donations, trash, and extra storage tubs….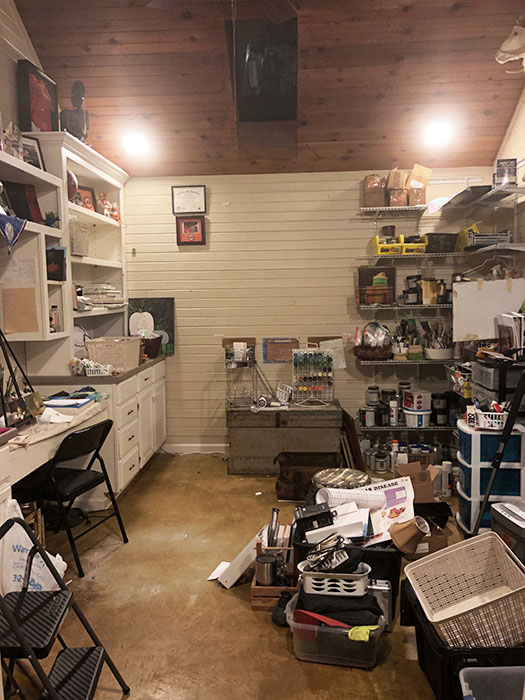 All that stuff on the wire racks in the corner is part of my painting supplies. I really want to find something more attractive than that rack system.
My design for this room also has to work around some taxidermy and a giant gun safe (you can barely see it in the lower right corner below) because they don't have anywhere else to go in the house…..
After those frightful photos were taken, we cleaned up the floor and started taking my husband's office stuff upstairs to his new space. You can also see (below) where I have started trying out paint samples….
Whew, now that that's behind us, let's take a look at the direction I'm thinking of going for in this renovation:

Art and Crafting Studio To-do List:
paint walls and (possibly) ceiling
paint floor
re-paint desk area
address lighting and ceiling fan (new or makeover?)
order window shade
find and buy a pine table
figure out storage needs, buy baskets that fit, & then organize
buy office chair
decide on a rug
make art ledges
make open shelves
get new cabinet hardware
cover plastic storage drawers
figure out oil paint storage
decor items
Woohoo! No more cramming extra tubs and junk in this room. I'm looking forward to getting this space whipped into shape and to following along with so many talented bloggers.
I'd like to thank Linda (the creator of the ORC), the ORC team, Better Homes & Gardens, and all of the sponsors that make this challenge possible!
I'd be so honored if you would follow along with me as I redo my studio.

P.S. If you have any questions or comments for me about this reno, please leave me a message in the reply section below. It totally makes my day! ?