Tassels are a great way to add a little French flair to your decor. The French may not have invented the tassel, but I think they certainly perfected it. The tassel rose to great popularity in 17th century France, where it became a symbol of wealth, power, and status.
Today, we also love tassels in our home decor.
They can hang from curtain tie backs…..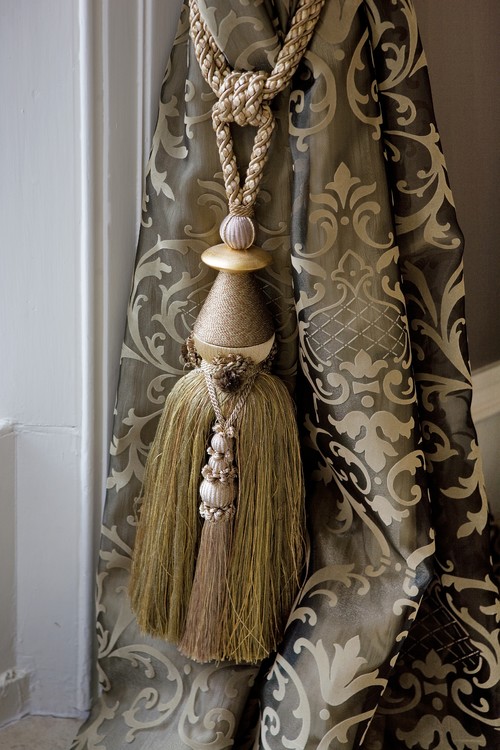 They look fabulous hanging from a key in an armoire or dresser lock (this is my favorite place to hang them)….
So pretty hanging from dining room chairs…
They can be used to dress up a lamp…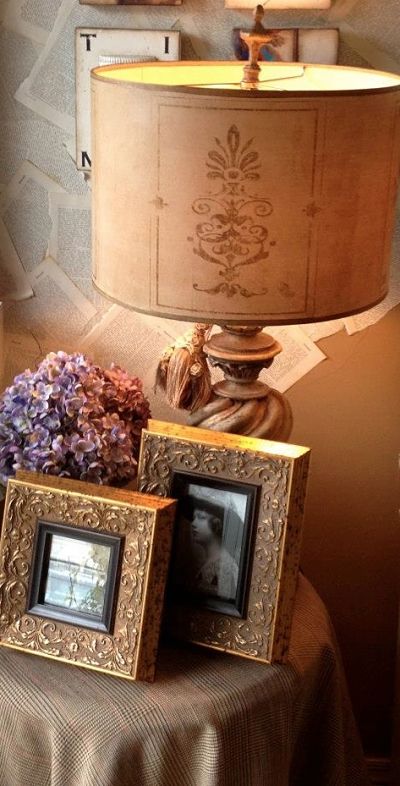 source unknown
This tassel is beautiful just hanging from a door knob…
source unknown
I've made a few fun little tassels recently and I'll be getting them listed in my Etsy shop soon…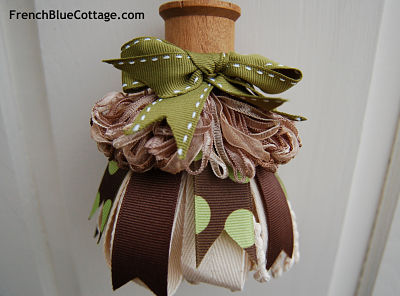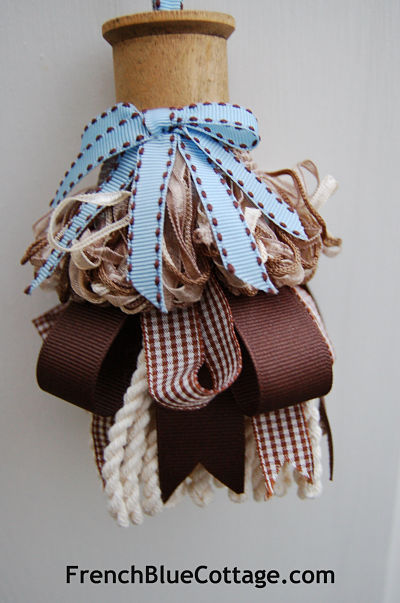 So, what are tassels used for? Well, they're not used for anything! The same way that floral arrangements and paintings are not used for anything. They're simply a fun little French-inspired way to dress up our homes.
See you tomorrow!