How many times have you heard furniture referred to as a Louis this or a Louis that? Well, I didn't know the difference, so I decided to look up the big three (Louis that is). Here goes…
Certain styles of furniture are often associated with one of these French kings: Louis XIV (14th), Louis XV (15th), and Louis XVI (16th).
Louis XIV is associated with the Baroque period when furniture was often grand and magnificent. Marble and granite console tops were common. They also used a lot of inlaid ebony, tortoiseshell, ivory, and brass. Tapestries could be used for upholstery, wardrobes had carved panels, and symmetry was in fashion.
Here are some examples of Louis XIV…
source
source
Louis XV is associated with the Rococo style. Furniture had curved lines and exquisite details. Caned chairs with loose cushions were common. Carved shells, acanthus leaves, laurel, and flowers adorned these pieces. Cabriole legs were in fashion.
Here are some examples of Louis XV…
source
source
source
Louis XVI is sometimes referred to as neo-classical. Furniture was simpler and more straight-lined. Chairs had rectangular or oval backs and straight legs. Furniture often had slim, fluted legs, reminiscent of Roman or Greek columns. Carved rosettes were often used.
Here are some examples of Louis XVI…
source
source
I still can't tell all of it apart, especially the modern interpretations, but I'm definitely getting better.
In fact, I think I've figured out that my dining room table and chairs is in the style of Louis XV….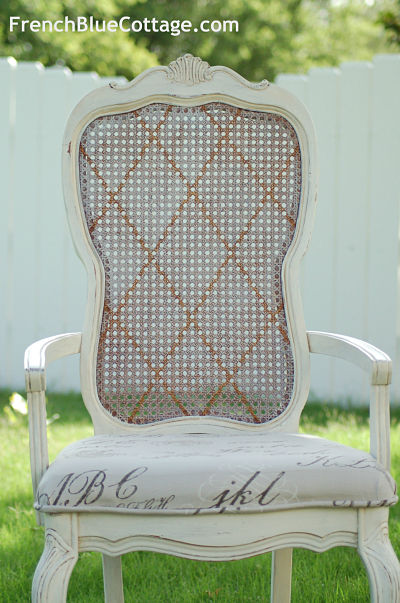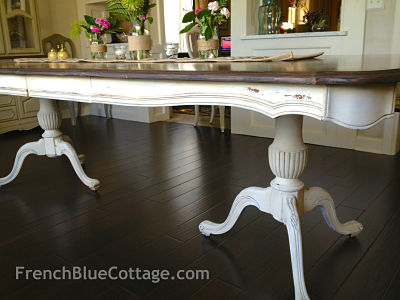 And I think the chair that I finished with decorative foil is in the Louis XVI style.
So, which Louis do you prefer?