The color, French blue, is used a lot in French-style design.
But what exactly is French blue?
Is it this?

or this?

this?
or even this?

Will the real French blue please step forward?
In actuality, if you search the internet for "French blue", these (and many others) are all given as examples.
Here's an example of a beautiful French country kitchen where both the main cabinets and the island could be considered French blue.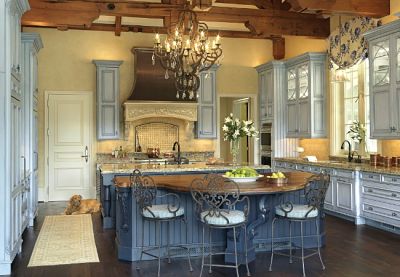 source
Or how about this paler, grayer blue.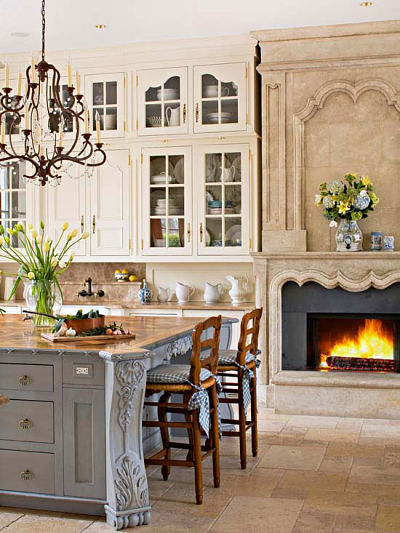 source
These doors could be called French blue but they lean a little bit greener than the other examples.
 This French blue mirror is lovely.
If you haven't guessed already, I do really like this color (in all of its variations).
I painted the chairs in my kitchen with Annie Sloan Chalk Paint in Aubusson Blue.
 And my armoire (read here for more information on armoires) is painted in Annie Sloan Paris Gray, which is definitely gray but "reads" a little bit blue.
Maybe you like a French blue that is bright and crisp….or one that is grayer and more muted….or one that is quite pale….or maybe one that leans a little more blue-green. I think the point is to use the version(s) that you like.
Look around your home. Do you already have some things that are French blue? If you don't have anything in this very French-inspired hue (and if you like the color), why not grab a paintbrush and give it a try.
See you tomorrow.