Today's post is all about accessories that can give your home that "Frenchy" feel.
I've already posted about some of the most common accessories I see in today's French-inspired decor: statues and urns, grain sacks, trumeau mirrors, and tassels.
Here are a few more:
1. Olive buckets – I've seen these used to hold all kinds of plants and flowers….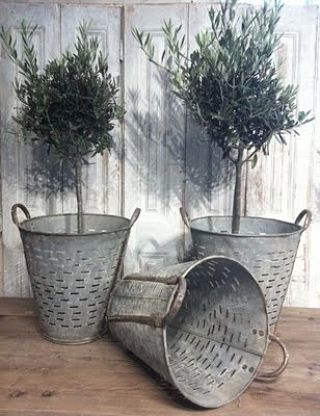 How about these olive bucket light fixtures…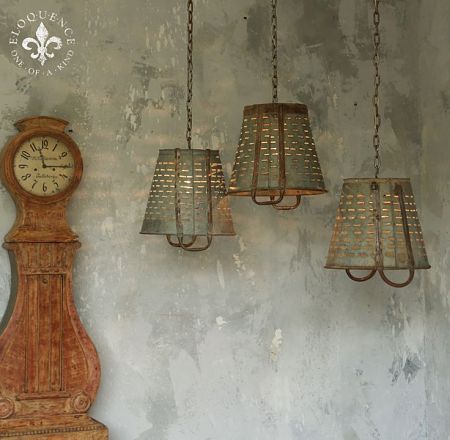 I've even seen an olive bucket used to hold toilet paper…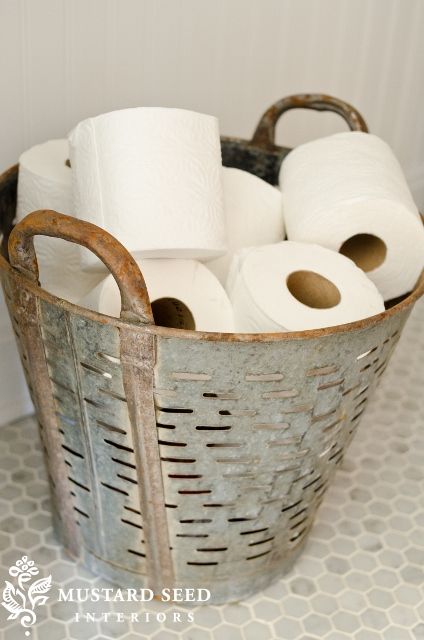 2. Trophies – Vintage trophies can be  pretty accessories on their own or they can be used to hold items like flowers or feathers…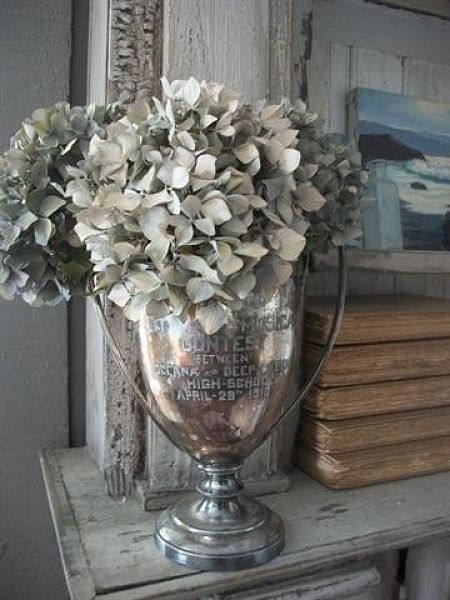 source unknown
These trophies can be pricey and I'm on the lookout for a good way to make cheap trophies look vintage. I'll be sure to share a tutorial when I figure it out.
3. Vintage books and sheet music – I've seen these stacked with and without their covers, tied with twine and a skeleton key, and made into wreaths and garlands….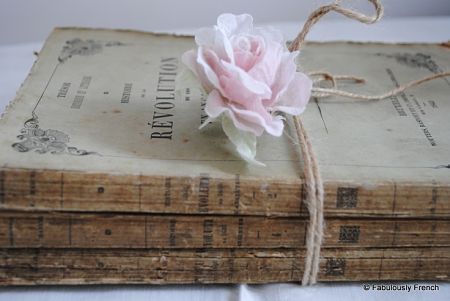 source unknown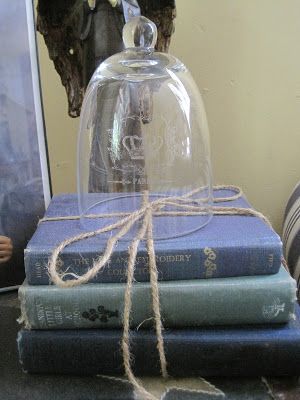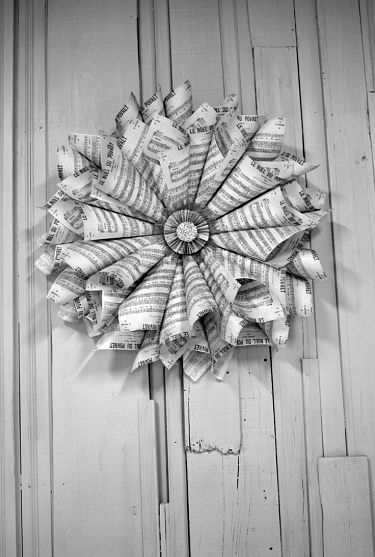 4. Baskets – I love baskets! These accessories are both beautiful and functional…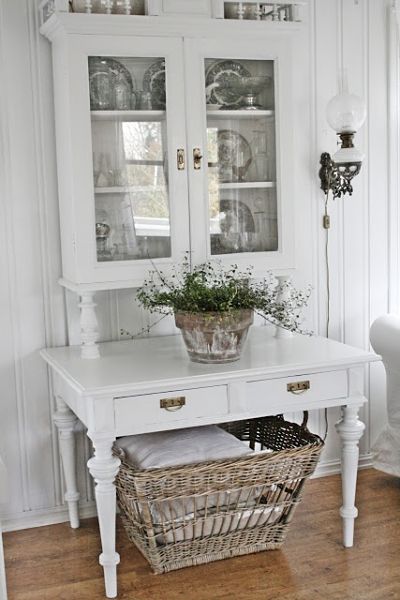 This next one is a basket that I bought at the Chapel Market last week in Alabama. I bought it from the Urban Farmgirl booth, but this picture was taken by Shaunna from Perfectly Imperfect…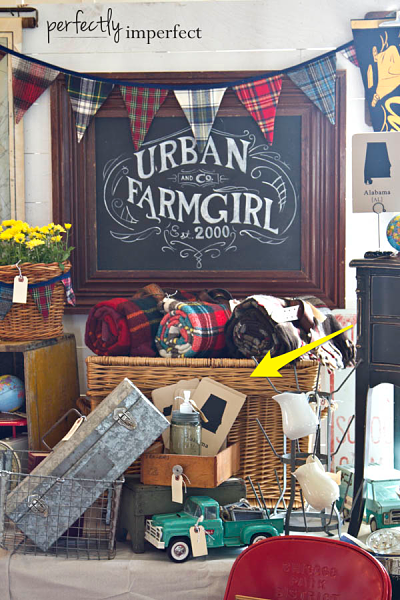 Here is another basket of mine. I use this one to store wallpaper samples and maps…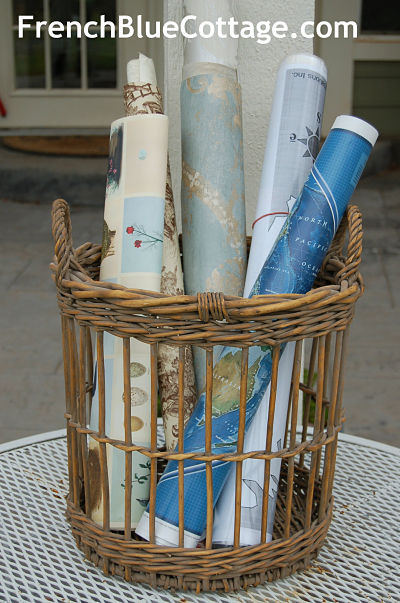 5. Antlers – Believe it or not, I'm seeing more and more of these – especially in French country rooms.
6. Candlesticks – French-inspired candles and candlesticks can be ornate like this…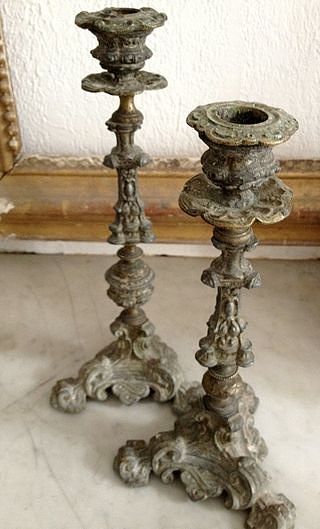 I really like this next set….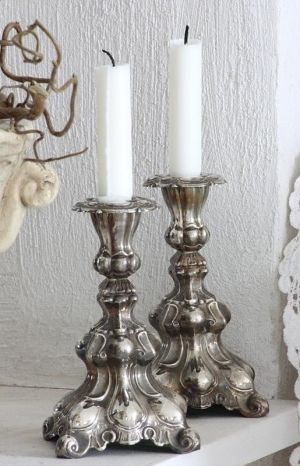 source unknown
or they can be something as simple as a terra cotta pot….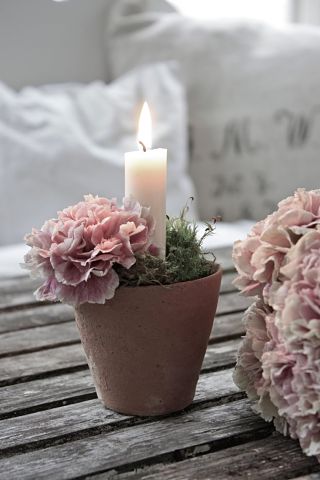 source unknown
7. Flowers – Of course flowers are part of any good design, not just French. But I think they take on such a romantic quality when they are paired with French surroundings. Again, they can be more elaborate like this arrangement….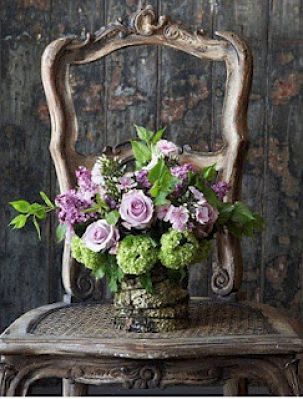 or more simple, like these peony stems…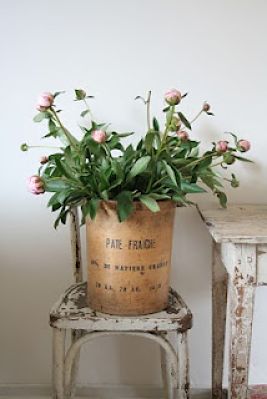 Dried flowers look amazing, too….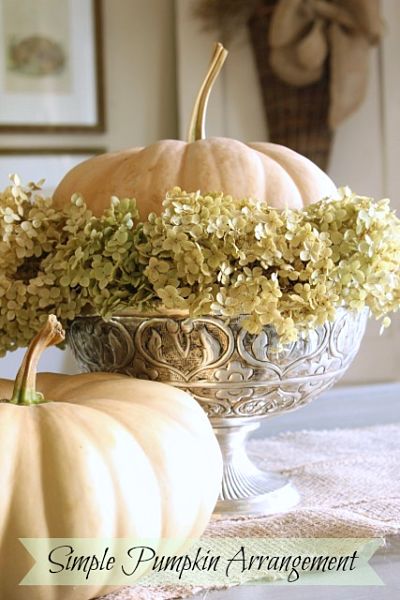 The dried hydrangea and pumpkin shown above has a great tutorial. You can get to it by clicking on the source link.
Of course, no post about French-inspired flowers would be complete without lavender. Can you just imagine the fragrance from this  field of lavender…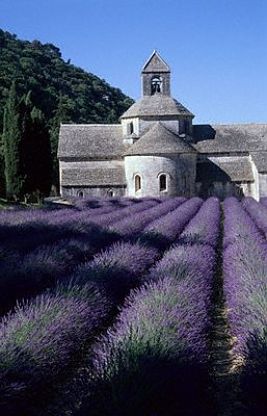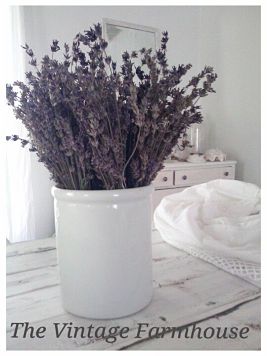 Even silk flowers can have an impact in your home….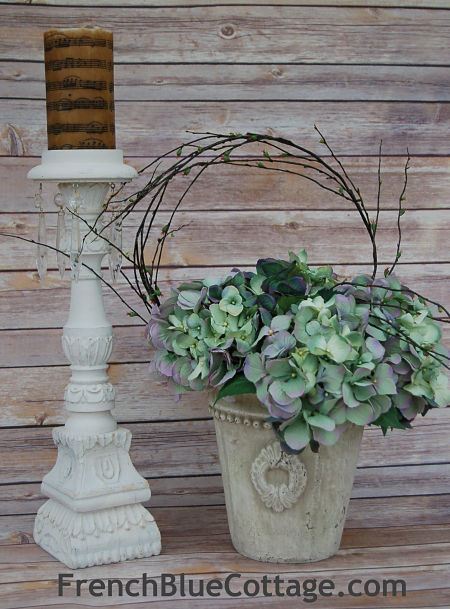 Did I miss anything? What are your favorite French-inspired accessories?