Ok, Ok, I know that wabi-sabi is Japanese and not French. But the whole idea, or what it has come to mean, is all about finding beauty in imperfection. Wabi-sabi is a Japanese aesthetic that basically acknowledges that nothing is perfect.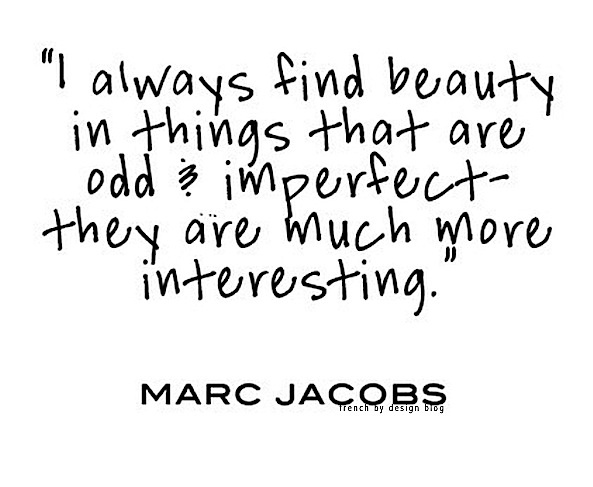 French design, with its acceptance that things will chip, fray, rust, and wear, seems to fit this idea. In fact, the French not only accept these imperfections, but find beauty in them.
For example, which of these would you prefer? Brand new or old and distressed?
source unknown                                        source
I know which one I prefer!
I've learned to find beauty in chipping paint….
and in frayed fabric….
and in timeworn finishes….
I also think you can incorporate the wabi-sabi idea into your decor by learning to re-use and re-purpose things.
Maybe take old chairs and add some new fabric…
source unknown
Or take an old door and turn it into shelves…
Or turn an old, ugly stereo cabinet into a beautiful buffet….
So, how do you feel about wabi-sabi?
Maybe we should cut ourselves some slack, too.
and finally….
Hope you have a great day!