It's time for some new hand towels for the powder room. I've had white hand towels in there for a while. And did I mention that I have two boys?
I've decided to change to a dark, pretty blue color. But I wanted to dress them up a little.
I was inspired by these super cute, ticking hand towels at Pottery Barn. But they are not too practical for everyday use in my house. So I'm adding some blue ticking ruffles to my new towels.
First, I washed and dried the towel and the fabric. Then I cut strips of ticking about 3 or so inches wide and about double the length of the band around the towel. In this case, the strips ended up being about 30 inches long.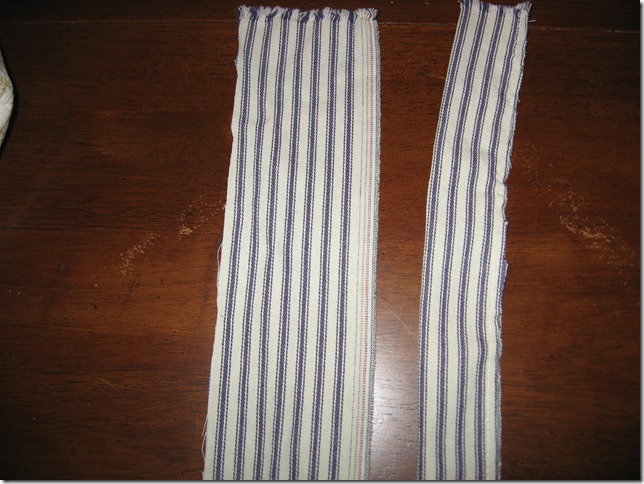 I folded each over and sewed along the edge and then ironed them flat (with the seam I just sewed right in the middle).
Next, I turned the strip over (seam side down) and stitched two lengths (34 inches each) of embroidery thread to one end and tied a knot to hold the strings in place.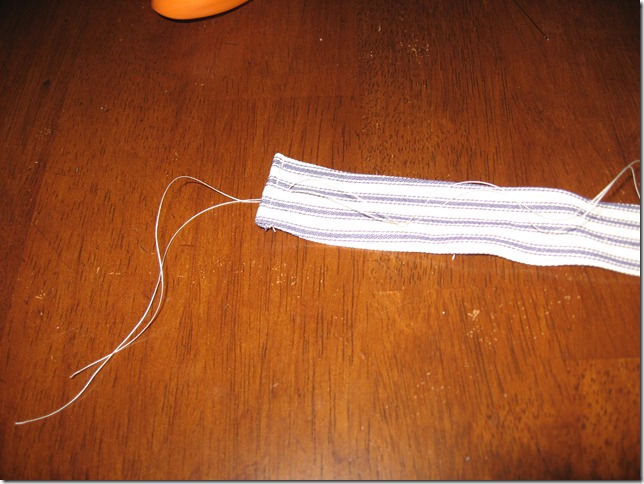 Then I held them down the center of the strip and sewed a zigzag stitch over the embroidery threads. I turned the end under and stitched it to the back of the towel.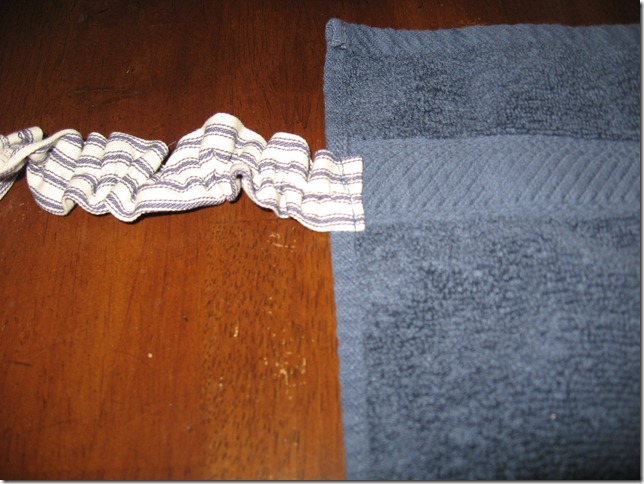 Then, I pulled the fabric towards the sewn end until it had the amount of ruffles I was looking for. I sewed the ruffle down the center. When I got to the end, I trimmed a little off to make it fit well and turned it under and stitched it to the back of the towel. I repeated this process for the second ruffle, slightly overlapping them.
Voila!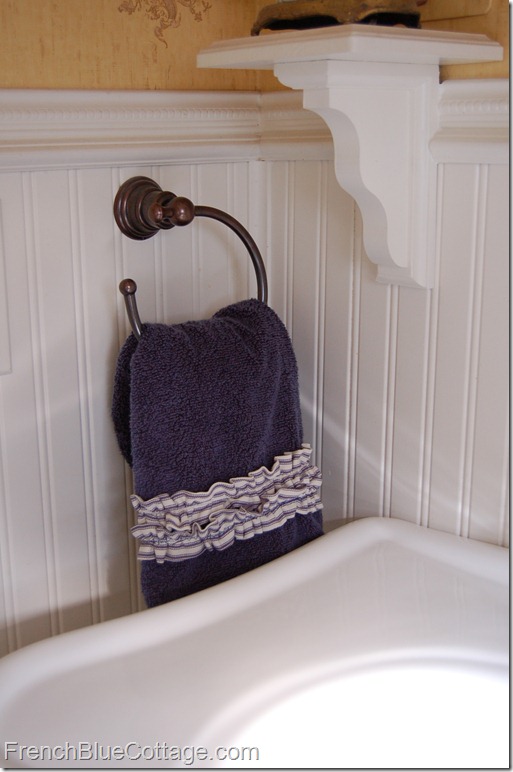 You could change this by trying a single ruffle, making the ruffles smaller, or placing them farther apart.
My one caution is that you make sure that your sewing machine can handle the thickness of the towel and the ruffled fabric.
I may try to add some ruffles to the ends of a table runner next!