A balanced diet is a cookie in each hand. ?
Well, maybe not, but these shortbread thumbprint cookies are so delicious that you are going to want more than one!
If you've arrived here at the French Blue Cottage because of "Cookie Week", let me first say, "Welcome! I'm glad you came for a visit!"
And a big "thank you" to Maryann of Domestically Speaking for hosting this fun week full of cookies. I've discovered some new recipes that I definitely want to try over the holiday season.
Be sure to check out all of the other delicious-looking cookie recipes from my blogging friends. The recipes are listed at the end of this post.

These thumbprint cookies are so easy and they only require a few ingredients. The recipe makes about 6 dozen festive little cookies, so they're perfect for serving at holiday parties or taking to family get-togethers.
Now on to the thumbprint cookie recipe…

Shortbread Thumbprint Cookies
A buttery, melt-in-your-mouth shortbread cookie with a bit of preserves in the center. Perfect for the holidays.
Servings
6
dozen, 1 inch cookies
Ingredients
3

cups

butter, softened

2

cups

powdered sugar

4 1/2

cups

flour

1

cup

cornstarch

preserves or jam
Instructions
Mix butter until light and fluffy.

Gradually add dry ingredients until well blended. You can use a mixer with a dough hook or a handheld dough cutter.

Dust hands lightly with cornstarch or powdered sugar, roll dough into 1 inch balls, and place on a parchment paper lined baking sheet.

Press each cookie lightly in the center to make an indentation. Fill each with a dollop of your choice of preserves.

Bake at 300° for 20-25 minutes. You want the cookies to be done, but not browned. Just a light, golden tinge on the bottom or edges is fine.
Preheat oven to 300 degrees.
First, mix the butter until light and fluffy.
Gradually add the dry ingredients until well blended. You can use your stand mixer or a dough cutter for this part. I use my stand mixer with the flat beater for the butter and then switch to the dough hook after I've added the dry ingredients.
The dough will be crumbly, but it should easily form a ball when squeezed. If it doesn't easily form a ball or if it falls apart, cut in a bit more butter. Shortbread is all about the butter!
Lightly dust hands with powdered sugar or cornstarch, give a spoonful of dough a squeeze, and then roll it into a one inch ball.
Place cookies on a baking sheet that has been lined with parchment paper.
Next, press in the center of each cookie with your thumb or finger to make an indentation. The cookies will crack a little on the edges when you do this, and that's ok! You can always smooth around the edges a bit after you make the thumbprint if you like.
Add a dollop of preserves or jam to the center of each cookie.
Bake at 300 degrees for 20-25 minutes.
You want the cookies to be done, but they should not be allowed to brown. Just a very slight golden tinge to the edges is fine.
Cool for a few minutes and then transfer to wire racks.
I typically love blackberry preserves or jam with these, but any flavor would be delicious. I was out of blackberry this time, so I used blueberry for some and raspberry for others. In addition, I also added Nutella to some of them for my kiddos:)
So that's it! Easy, right?
The biggest challenge I ever have with these is trying to keep from eating too many.
Have a wonderful weekend and happy baking!
P.S. If you're new to the French Blue Cottage, here are a few favorites:
Favorite Pumpkin Chocolate Chip Muffin recipe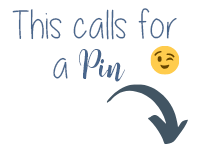 Monday's Cookies
Christmas M&M Peanut Butter Cookie Bars
Santa's Whiskers Christmas Cookies
Tuesday's Cookies
4 Ingredient Peanut Butter Cookie
Wednesday's Cookies
Easy No Bake Peppermint Gingersnap Cookies
Easy Spritz Cookies (not pictured)
Thursday's Cookies
Christmas Surprise Cookie Recipe
White Chocolate Cranberry Cookies
Friday's Cookies